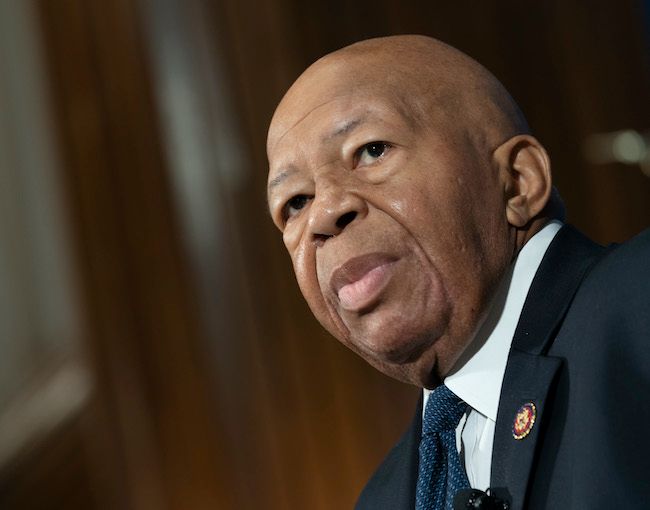 Representative Elijah Cummings, longtime member of the House of Representatives, has died. Details on the 68-year-old political legend's life and death inside.
He was set to be honored at the Spirit of Democracy Awards dinner last night. We now know why he was unable to be there to receive his flowers, and another honoree gave a moving tribute about the impact he had on her life.
Rep. Elijah Eugene Cummings – longtime staple of the 7th district of Baltimore – passed away early this morning after suffering more complications from incessant health challenges.
Cummings' office released a statement, saying, "At approximately 2:30 a.m. on Thursday Oct. 17, 2019, Congressman Elijah E. Cummings (MD-07) passed away at Gilchrist Hospice Care, a Johns Hopkins affiliate, due to complications concerning longstanding health challenges. More details will be forthcoming."
As one of our powerful black political leaders and civil rights activists, he stood up for the marginalized, his Baltimore citizens, and the Americans who know – as he once said – that "we're better than this".
The Howard University alum, where he served as student government President & member of Phi Beta Kappa Honor Society, and University of Maryland Law School grad started his decades-long career of service after practicing law for 19 years in Maryland.
His wife, Maryland Democratic Party Chair Dr. Maya Rockeymoore Cummings, released a statement encapsulating his legacy saying:
"Congressman Cummings was an honorable man who proudly served his district and the nation with dignity, integrity, compassion and humility. He worked until his last breath because he believed our democracy was the highest and best expression of our collective humanity and that our nation's diversity was our promise, not our problem. It has been an honor to walk by his side on this incredible journey. I loved him deeply and will miss him dearly."
Here is her statement in full:
As the Chair of the House Oversight Committee, Cummings always made sure to stand up for truth and light, speak truth to power, and used rules of order strategically to ensure fairness and democracy in our system of government. One of his most important statements in this current term was written and said just this past September as he spoke truth to power, calling for impeachment of the President. His words could serve as his own epitaph:
As expected for a man of his caliber, the tributes are pouring in from around the country.
Never forget this legacy:
Rest in Peace, Sir.
Photo: Shutterstock.com